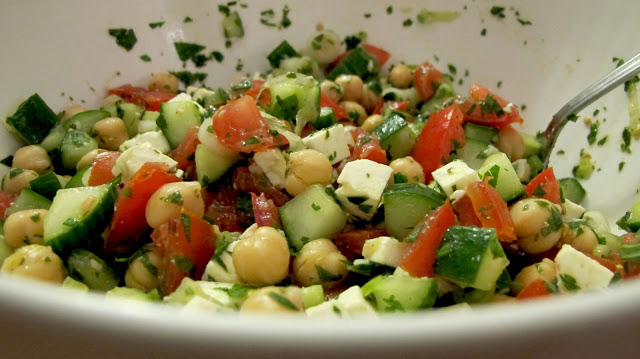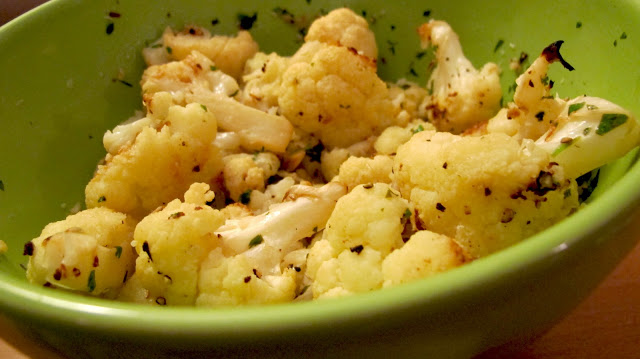 Roasted Cauliflower with Lemon Parsley Dressing
This weekend was supposed to be filled with fun and revelry with friends as we tried to clasp on to the bittersweet end of summer on Fire Island, but alas the gargantuous amount of schoolwork bound me down to my desk. To lighten up my mood, I called on my "good friend" The Barefoot Contessa, to shake me out of my disappointment. I was feeling a little fried, so I simply followed her guidance and created 3 light and healthful dishes that put me back on track.
All of these dishes appear in
Barefoot's book How Easy Is That? and, true to her words, everything was extremely simple, unfussy, and tasted great. The only addition I would make is to prepare some garlicky, cumin accented whole wheat pita chips to go with the Mediterranean salad.
The salmon tartar gained a lovely tang from two types of mustards, capers, lime juice, and dill, the Mediterranean salad offered a cooling crunch, and the garlic roasted cauliflower got an upgrade with the addition of a lemony parsley dressing to finish.
To my buds frolicking on FI, have a great time…I'll be immersed in leftovers, study guides, and an itching feeling for sand in my toes.