We recently had the opportunity to travel with friends to bohemian-esq Tulum. The trip was cathartic and tranquil. Although brief, we had the opportunity to eat incredibly fresh and flavorful food, take in some ruins, and revel in long and leisurely beach walks.
The list I am providing is by no means comprehensive, but just a simple reference of some tasty and healthy eats for travelers.
There is a laundry list of reasons why this restaurant has a nightly line down the street. Whether it is the outdoor oven and open kitchen, mounds of fresh produce on display, or the open air-homey environment, this meal was epic. The menu changes nightly and focuses on local ingredients with an American mentality- most of everything is cooked over wood fire. From the cocktails to dessert, nothing we had disappointed. Worth the wait and should not be missed.
More "Italian Rivera" than Riviera Maya, this rustic Italian in an absolutely gorgeous setting was fantastic for a rosè fueled laid-back lunch. Freshly grilled local fish, awe-inspiring views, and low-key but efficient service, made this a radish favorite.
EL CAMELLO JR:
Although the bright fluorescent lighting and hairnet-toting servers were initially disconcerting, the ceviche was fresh and flavorful. Portions are extremely large and local lobsters are exceptionally affordable.
We stayed at Amansala- the rooms were a tad too spartan and concrete for my liking, but they were very clean and well-maintained. The hotel's dogs roam freely over the property and hold court over the lounge chairs. There are no locks on the room doors, which can be a bit unsettling for New Yorkers, but once ensconced in the casual Tulum vibe, the neuroses quickly fade. A Bikini boot camp and yoga retreat were occurring simultaneously during our stay, and we awoke daily to an early morning yoga gong. Breakfasts were radish friendly and complete with quinoa cereal, chia seeds, coconut flakes, and fresh fruit.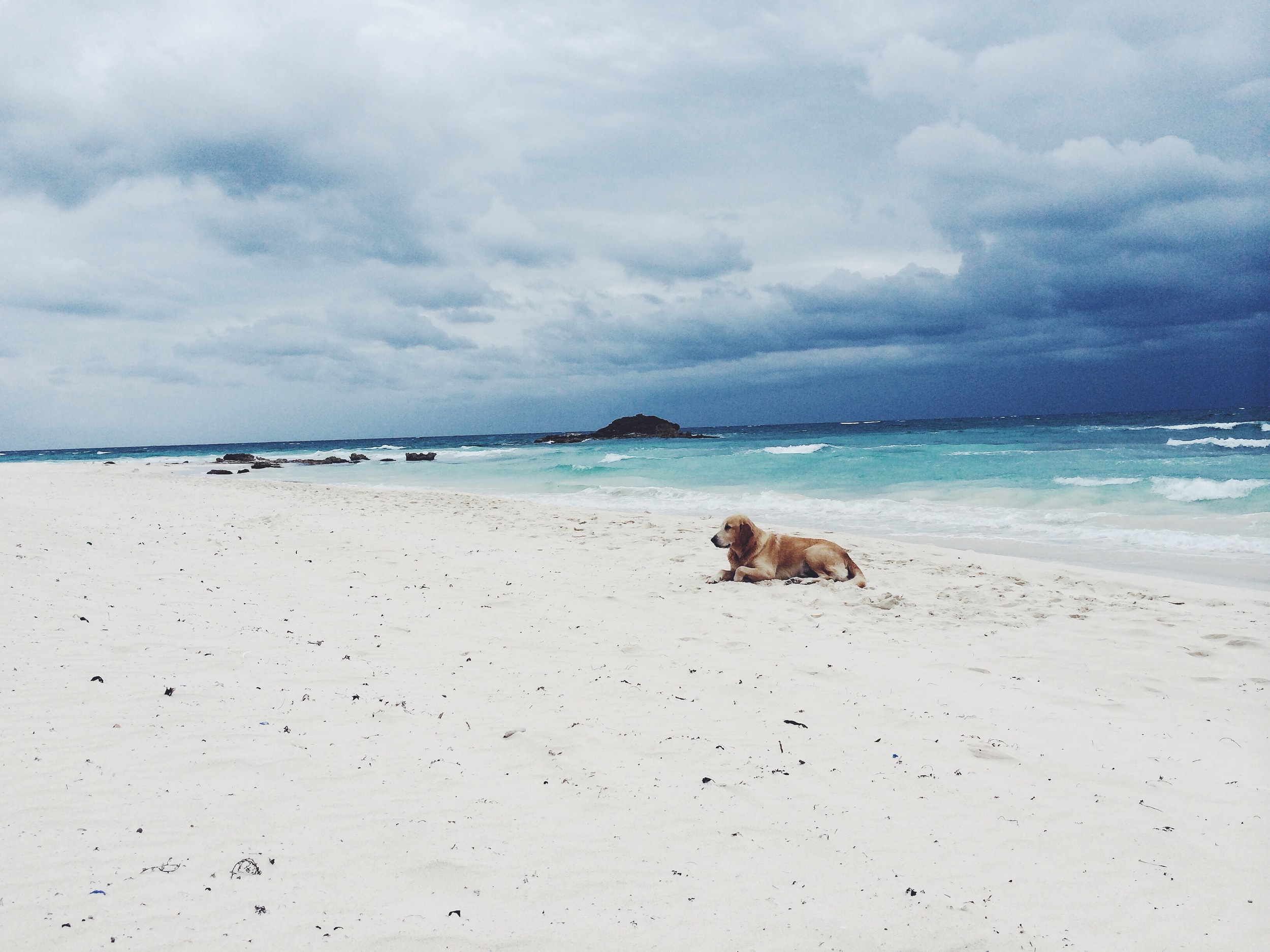 Fresh abundant local seafood, lovely picturesque beaches, and a laissez-faire hippie sentiment, make Tulum a wonderful getaway for some tranquility in the sun.