I am fortunate enough to have been to Paris four times, and each trip is special and unique in its own way. This was the first trip where I did not have a laundry list of "to do" activities. However, I kept a record of a few restaurants that I knew I wanted to try, a long awaited day trip that I've been waiting to take, and sights that I knew I wanted to revisit.
All of the meals we had in Paris were memorable for one reason or another, and we tried to stay away from elaborate over the top multi-course affairs. Despite having a "healthy" mind-set, it was vacation, and Paris, and it would be pure ridiculousness to forego any indulgences. After a few days of eating and drinking out, I always yearn for the comfort of my own kitchen and the simplicity and wholesomeness of my own meals.
Below are a few pictures from my recent trip...
Monet's Garden in Giverny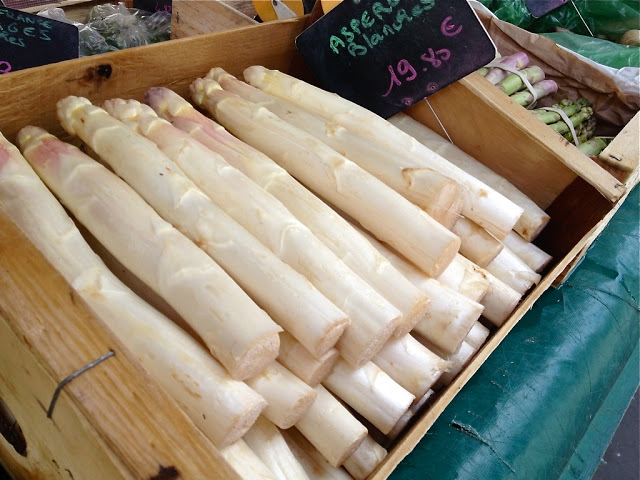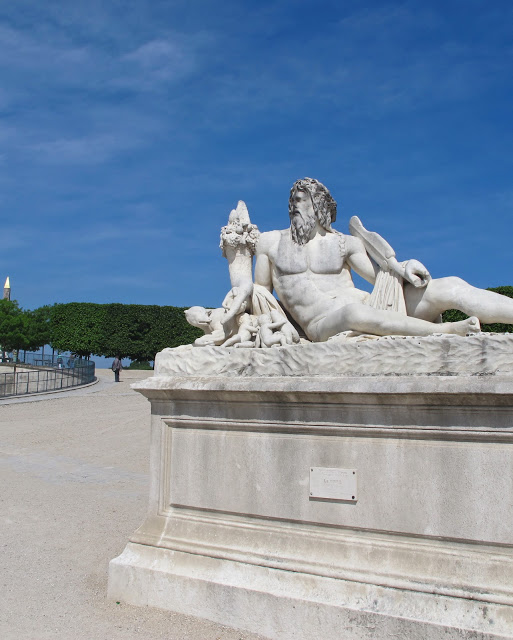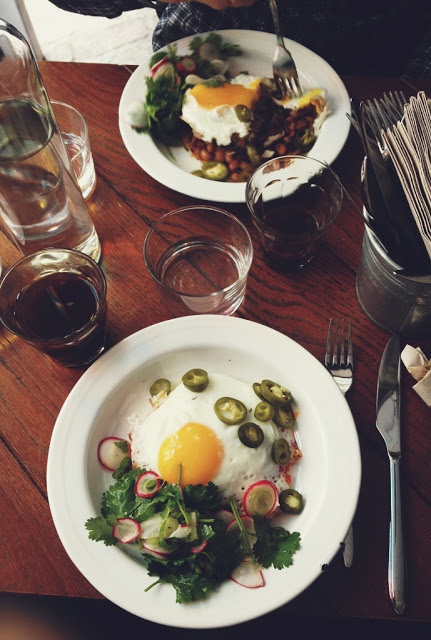 Brunching at Le Mary Celeste
The day of our return, I was highly motivated to be back in my kitchen and created a green filled feast that I intended to pack up for a few days of lunches and have as a leftover dinner or two. My favorite of the dishes that I made was raw zucchini pasta mixed with toasted almond herbed pesto. I did not add cheese to this pesto and although that might be considered sacrilegious, I needed to cut down the fat and calories. Whenever I want to "reboot" after vacation, I always fall to zucchini pasta. It looks like an indulgence, yet it clearly isn't and it is filling enough to be the centerpiece of a meal.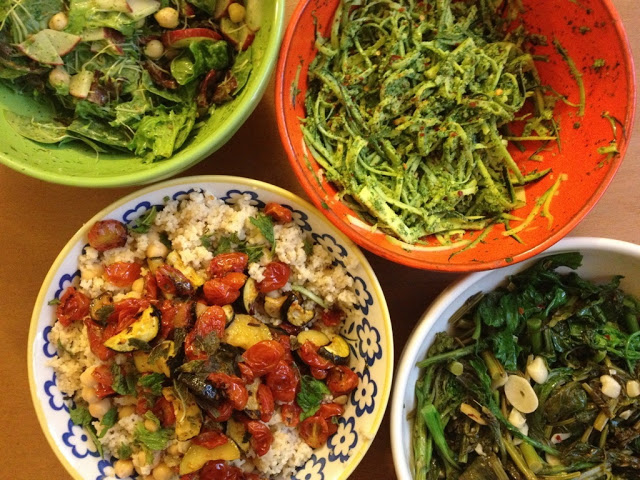 To make pasta-like strands with the zucchini, I use this special peeler pictured here or, if you have good knife skills, you can cut thin spaghetti-like strands with your knife.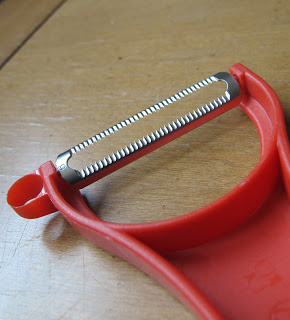 Zucchini Pasta with Herb Pesto
Serves 2
2 organic zucchini- peeled or sliced into spaghetti-like strands
1/2 cup roasted unsalted pistachios or almonds
4 cups mixed herbs (parsley, mint, cilantro, basil)
3/4 cup chopped chives
1/2 cup extra virgin olive oil
Salt and pepper to taste
Chili flakes
Place nuts in a food processor and gently pulse to chop. Add herbs and chives. With the motor running, drizzle in olive oil until pesto is smooth. Toss with "pasta" and finish with chili flakes.
Zucchini pasta is a great option for someone who is gluten-free or for someone who is simply trying to cut back on calories and carbs. It's also a great way to utilize an affordable and abundant vegetable and keep things light in the impending summer months.
Despite the innate need to "clean up" immediately following my return, my recent trip to Paris was definitely one for the books and the city of lights will forever have an indelible place in my heart.