I've been a naughty little RD this week. Naughty in the sense of maybe having an extra glass or two of wine, multiple dinners out, and indulging with friends in rum babas and pistachio laced baklava's. It's impossibly dull and unrealistic to live a puritanical eating existence. When having indulgent weeks like this one, which has been food and friend-filled, I try to be extra conscious of my remaining meals and get in an extra workout or two. It's all about compromise and eating as "cleanly" as possible without sacrificing friendships, social obligations, and delicious and exciting eating opportunities.
For a recent lunch in between dining dates, I whipped together a quick and seamless whole wheat couscous that was satisfying and light. Whole wheat couscous is the more demure version of couscous as it is fully clothed in its nutritious goodness and has not been stripped of its purity. Unlike refined and white grains, whole grains are unadulterated and have all their components intact. The complete or "whole" grain contains the bran, endosperm, and germ, which provide the consumer with protein, fiber, carbohydrates and iron.
For my kitchen sink style couscous; I boiled 1½ cups of water and added 1 cup of whole wheat couscous. I turned off the heat and covered for five minutes or until all of the liquid was absorbed. Once fluffed with a fork, the couscous is ready to be mixed with your favorite ingredients. For this particular couscous, I mixed in roasted red peppers, red onion, parsley, chickpeas, sun-dried tomatoes, and plenty of freshly ground black pepper. I finished the dish with a good dousing from two lemons, a drizzling of olive oil, and some slivered avocado laced with chili flakes. This dish gets better as it marinates and would be the perfect grain salad to pack for lunch.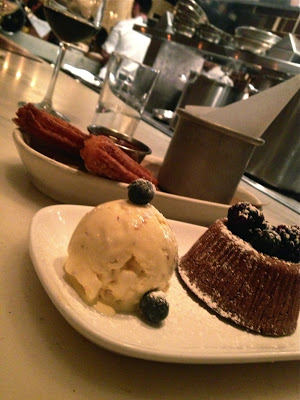 Here's to being a little nutritiously naughty…sometimes