I recently had the opportunity to spend a lovely long weekend with family in Longboat Key, which is right outside of Sarasota, Florida. Not only did we spend time taking in the gorgeous views of the bay and the ocean, but we indulged in leisurely lunches outdoors and utilized the fresh local seafood to prepare dinner. We stuck with tradition and made fish tacos with local grouper. The grouper was dusted in blackening spices (chili powder, turmeric, garlic, cumin, chili flakes, oregano, onion, coriander, salt and pepper), pan seared, and served with black bean corn mango salsa, guac, warm tortillas, and some garnishes of jalapeno, cilantro, radishes, and lime. Somehow the fish tacos always taste better when we are down there; whether it is the salty ocean air, the palm trees blowing in the breeze, or the great company, I am already longingly looking forward to my trip next year.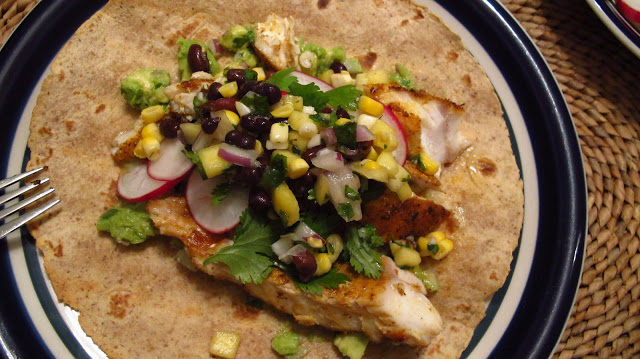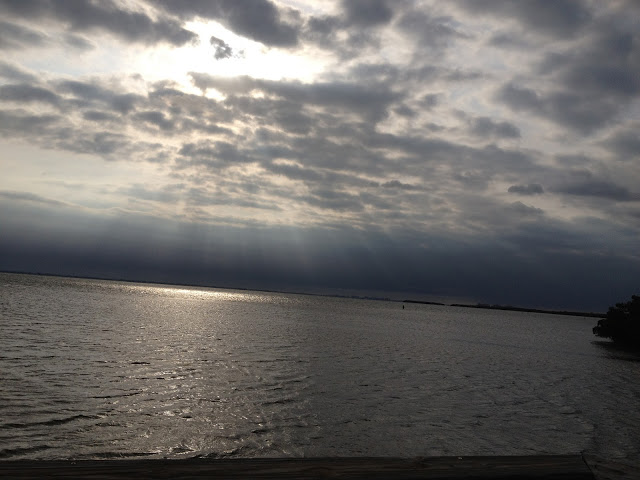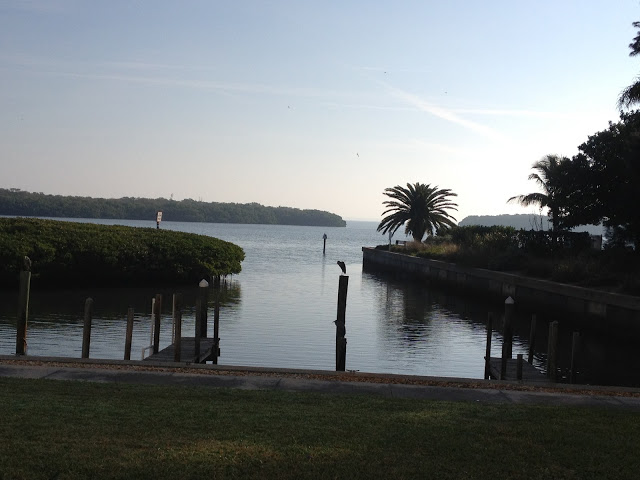 Since it is National Nutrition Month and my dear friend requested some info about fiber and how to integrate it into her diet, I thought I'd take a little time to discuss something that most people in the field of nutrition LOVE to talk about...poop...well, in particular fiber. I know I've mentioned fiber before, but since it's such a critical part of a balanced diet, it can't hurt to bring it up again. Fiber is found in a plethora of delicious and versatile foods that allow it to be extremely accessible and easy to integrate into your normal diet.
Benefits of Fiber:
Gets your bowels going and flowing
Prevents constipation and helps keep your intestines healthy
Lowers cholesterol
Satiates, so you feel fuller longer and less inclined to snack or make poor choices out of ravenous hunger
Reduces the risk for colon cancer and heart disease
Stabilizes blood sugar
Fiber is found in plant-based foods and is the component of the plant that can not be digested. Fruits, vegetables, whole grains, bran, brown rice, legumes, seeds, and nuts all have a combination of the two types of fiber (soluble and insoluble) that help contributes to fiber's beneficial functions. The recommended daily allowance for healthy adults is 38g/day for males 19-50 years old and 21g/day for females 19-50 years old. Fiber needs decrease with age.
Here are some ideas of how to integrate beneficial fiber into you daily routine, your bowels will thank you! (make a fiber rich day out of it and select one of these options from each category)
Breakfast:
Oatmeal or farro w raisins, cinnamon, chia seeds, and walnuts made with skim/hemp/almond milk or water
Whole wheat toast with almond butter, banana, and a drizzle of honey
Whole grain cereal like Food for Life Ezekiel's sprouted cereal with fat free yogurt and wheat germ or with regular, hemp, almond, or rice milk.
Snack:
Orange
Apple with almond butter
Whole wheat crackers with mashed avocado topped with sea salt (williamsburg mayo/jewish butter)
Lunch:
Vegetarian chili
Mixed salad with chickpeas, sunflower seeds, and avocado with oil and vinegar
Grilled vegetables with hummus on whole wheat bread/pita
Lentil soup
Snack:
Apple and cheese
Carrots and hummus
Homemade trail mix with dried fruit
Edamame
Dinner:
Seared red snapper fillet w black bean corn salsa
Whole wheat pasta with lean turkey meatballs, mushrooms, and tomato sauce
Farro salad with chickpeas, roasted eggplant and tomatoes, feta, and mint
Kale, tofu, and peas with red curry over brown rice
Remember that too much fiber can cause a reverse affect, but drinking plenty of water and exercising helps keep movement occurring in your GI (gastrointestinal tract).
Happy National Nutrition Month! This ones goes out to you RG. Hope it helps you get that fiber fix you were craving!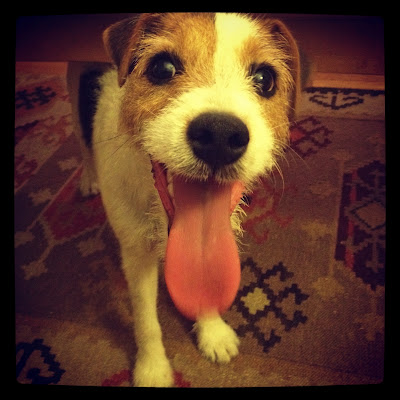 In case you were wondering about Henry...he loved getting his vitamin D too!