Feeling feisty this Cinco de Mayo and don't want to feel bloated and guilty for eating massive amounts of tortilla chips and "guac". Make some kale chips to satisfy your need for a crunchy, crumbly snack. Although kale chips are certainly not strong enough to support a delicious, creamy glob of guacamole, they can serve as a nice addition to your fiesta.
One bunch of kale was used for the kale chips. Wash, dry and cut the stems. Cut each leaf into thirds and put them into a bowl. Mix the leaves with 1 tbsp of olive oil, a tsp of salt and some garlic powder, depending on your palate preference. Spread evenly on a baking sheet (depending on the pan size, two batches might be necessary) and bake for about 20 minutes at 400 F. The kale should come out crisp and crunchy. They do have a tendency to be very crumbly, so make sure you have plenty of napkins on hand. Since I was in a "chippy" mood and had an extra sweet potato, I attempted to make sweet potato chips as well. Unfortunately I wasn't able to get the desired crisp from them that I attained from the kale, but they were still delicious and satisfying.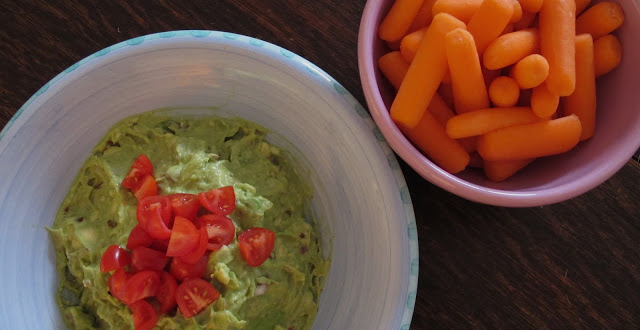 Who doesn't love a freshly made bowl of rich and luscious guacamole, especially when celebrating Mexico's victory over France; fortunately this delicious dip is good for you too! Avocados are an excellent source of monounsaturated fat, which is the "good" fat that helps lower cholesterol. Although good for you, avocados are still a type of fat and should not be consumed in massive amounts. Two tablespoons of this green fruit contain 45 calories and 5 grams of fat. On average, a person should be getting 20-35% of their calories from fat, which range depending on your caloric needs. A majority of fat consumed should be from unsaturated fat sources such as avocados, nuts, vegetable oils and fatty fish such as salmon, sardines and tuna. To make your green "goddess" go a little further, mix in tomatoes for added depth and serve with crunchy veggies.
While reveling with mariachis and margaritas, consider paring clear tequila with fresh lime juice instead of sour mix which is loaded with sugar and excess calories, add a little fresh juice and club soda to tone it down and sweeten it up.