Anti-oxidants come in many shapes and forms. I have discussed their importance here on TCR multiple times, but I have yet to discuss the power of matcha! Matcha is the powdered form of green tea leaves. Pure, exceptional quality Matcha, like that from Panatea, ensures that the tea leaves are harvested in the most protective way to optimize the nutritional potential.
Antioxidants help protect the body from damaging free radicals that promote aging, inflammation, and cancer. One cup of matcha is the equivalent to 10 cups of brewed green tea. Why? Because with Matcha you consume a concentrated quantity of the powdered leaves as opposed to steeping a bag of dried leaves in water for a few minutes. Most times, the high temperature of water and the processing of the leaves denatures the benefits of conventional green tea.
EGCG is the powerhouse antioxidant present in matcha. EGCG helps repair and protect the body from carcinogens that come from external and internal sources. Matcha is also a wonderful source of chlorophyll, the phytochemical responsible for the vibrant green color. Chlorophyll has fiber, which aids with regularity, appetite suppression, digestion, detoxification, and blood sugar control.
Matcha is a lovely nutty and grassy beverage that is wonderful on its own. For a radish spin, I created a healthful dessert that incorporates brewed matcha and brown rice for a nutritious dairy-free take on rice pudding.
Matcha Brown Rice Pudding
serves 2-3
2 cups water

1/2 cup organic brown rice

2 cups unsweetened vanilla almond milk

1/4 cup maple syrup

1 teaspoon vanilla extract

1 cinnamon stick

2 star anise

1 teaspoon ground clove

1/4 cup organic unsweetened raisins

1/4 cup chilled matcha
Rinse brown rice in a strainer under cold water for 30 seconds. Set aside.
Bring 2 cups of water to a boil. Stir in brown rice. Turn flame down to medium and simmer rice, uncovered for 30 minutes, stirring occasionally. After 30 minutes, drain rice and water. Let rice sit in strainer for 10 seconds and then return to the cooking pot (not over a flame) and immediately put a tight fitting lid on the pot. Let rice rest and steam for 10 minutes.
Once rice is cooked, place it in a bowl and set aside. Add 2 cups of almond milk, maple syrup, cinnamon stick, star anise, clove, and vanilla into the pot. Bring to a very low boil, stirring often so the milk does not burn. Add the cooked rice and raisins to the hot milk. Stir often. Simmer until the milk cooks down and the rice is creamy, about 30 minutes. Place in a large bowl or serving dishes to cool.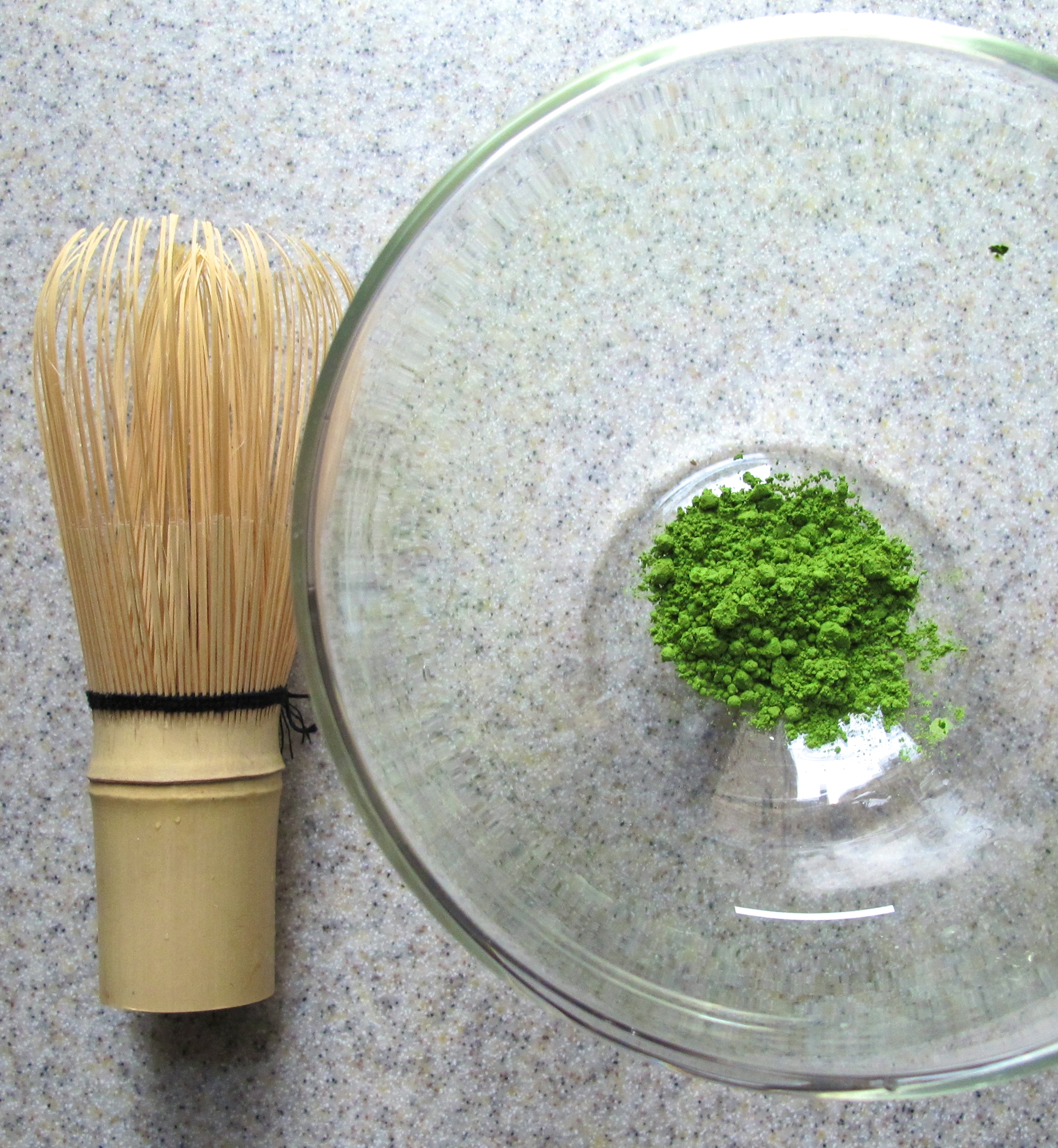 Prepare matcha and allow to cool. Gently fold chilled matcha into cooled rice pudding and allow to sit and absorb for at least 4-6 hours. Top with additional powdered cinnamon and a drizzle of maple if you wish.
As a Matcha Master, I receive an exclusive 10% discount on all PANATEA products.
Code: matchamaster104
Expiration Date: 6/21/14
So check out their website and join the #matchamovement.