It has been a long time dream/obsession of mine to make pumpkin soup and serve it inside a pumpkin. Trying to create my vision the night before Halloween during a pumpkin shortage, caused me to put my dream on hold. Luckily, I was able to think on my feet and found this gorgeous Carnival Squash. I simply sawed the top off, scooped out the innards (reserving the seeds), placed a tbsp of Earth Balance spread, cinnamon, salt, pepper, and a tbsp of pure maple syrup into the cavity and a little on the top half and roasted at 350-degrees for around 30 minutes. Once the meat was soft, I allowed the squash to cool slightly and gently mashed the soften core until it was a smooth consistency (It might be easier to take everything out, mash it, and refill the squash.). To make use of the seeds, I washed them and made a mixture of olive oil, cayenne pepper, paprika, garlic powder, salt, and pepper. I tossed the seeds with the mixture and toasted them for 10 minutes in a 350-degree oven. I topped my squash mash with the spiced seeds and dove into this scrumptiously sweet and delicious fall side. Accompanied by a little Sunday "gravy", light mixed greens, and my Sunday was complete!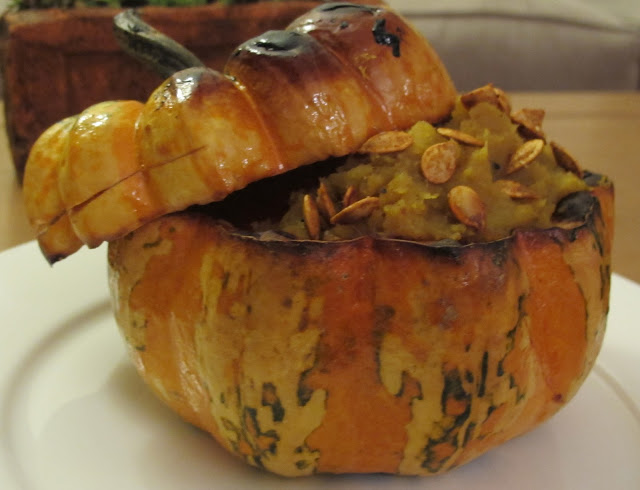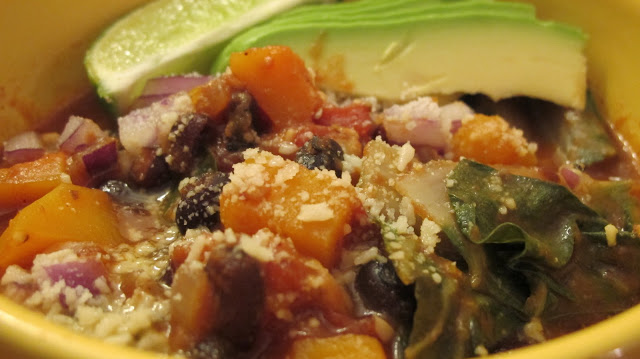 Squash is on my mind! On another occasion, I made butternut squash and black bean chili with swiss chard, chipolte peppers topped off with parm, avocado, red onions, and lime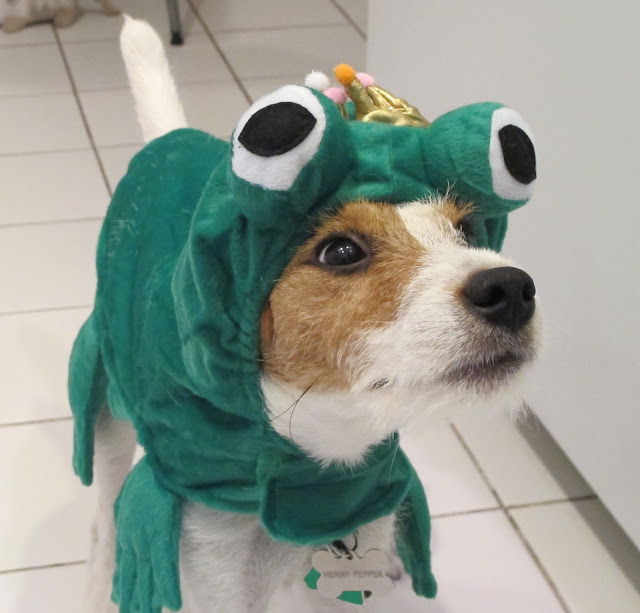 Happy Halloween everyone! Can you guess who Henry is? This was the best shot I could manage. Its not easy getting a 4 month old pup into a frog prince costume…let me tell you his breath is not all that (Prince) Charming!